This spring, Milani has focused the majority of their product launches on things to make you glow to the heavens and I am definitely not complaining. With just one exception, every product I have tried thoroughly impressed me. I picked up most of these on the Milani website when they launched and I've been playing around with them for several weeks now.
Milani Strobelight Instant Glow Powder
I bought mine in the lightest shade, 01 Afterglow which the Milani website describes as a "pale pearl." I absolutely agree with this color description. The tone is neither too pink or too gold and it is also not one of those super white highlights. It can be hard to find neutral toned highlighters that work for for fair skinned girls like myself. It also has absolutely NO glitter, just a smooth, glossy finish. The texture is firm, but picks up easily on a brush without kicking up lots of powder. When applied more more sheerly, the result is a natural glow that I think is very day-time/work appropriate. But don't be fooled; this also builds to "beaming" very easily.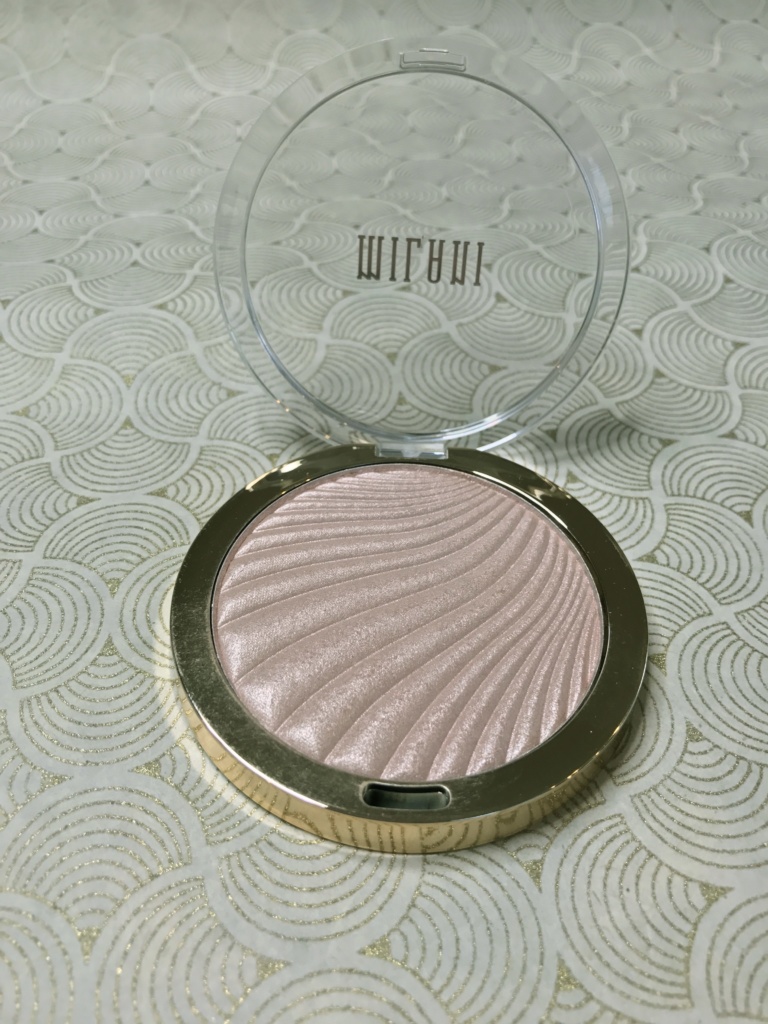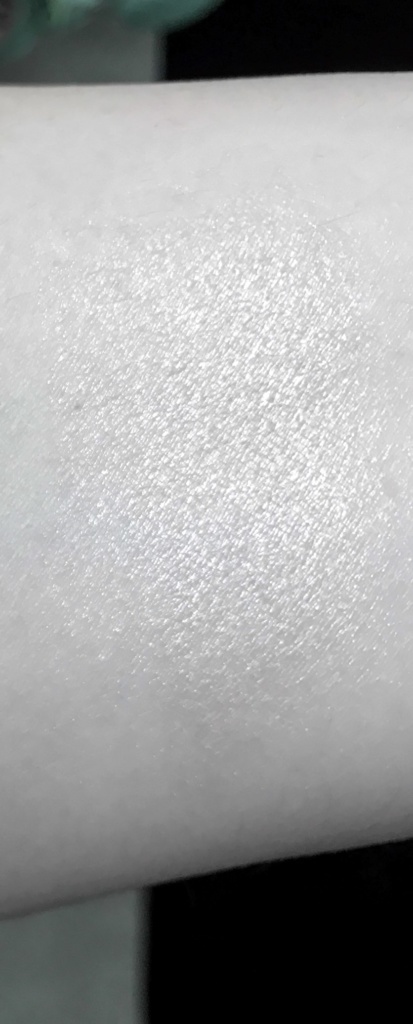 I've been swatching my highlighter collection like crazy trying to decide which high-end formulas are similar. I've come up with two that I believe are close formula dupes.
The Balm Mary-Lou-Manizer
Lorac Light Source Illuminating Highlighters
Considering those formulas are some of my favorite overall highlighters, I am not surprised I love the Milani Strobelight as much as I do. Honestly, if you pick up one thing from the new Milani spring collection, it should be this. The Milani Strobelight is every bit as good as my high-end highlighters and they have a color-range that will suit fair to deep complexions. I've hard a hard time putting it down for anything else. It's just that good.
Milani Contour & Highlight Cream & Liquid Duo
When I picked this up, I didn't have very high hopes. I haven't found a lot of cream products that I like at the drugstore. But I purchased it because the contour shade had cool undertones and looked like it actually was fair enough for my pale, pale skin.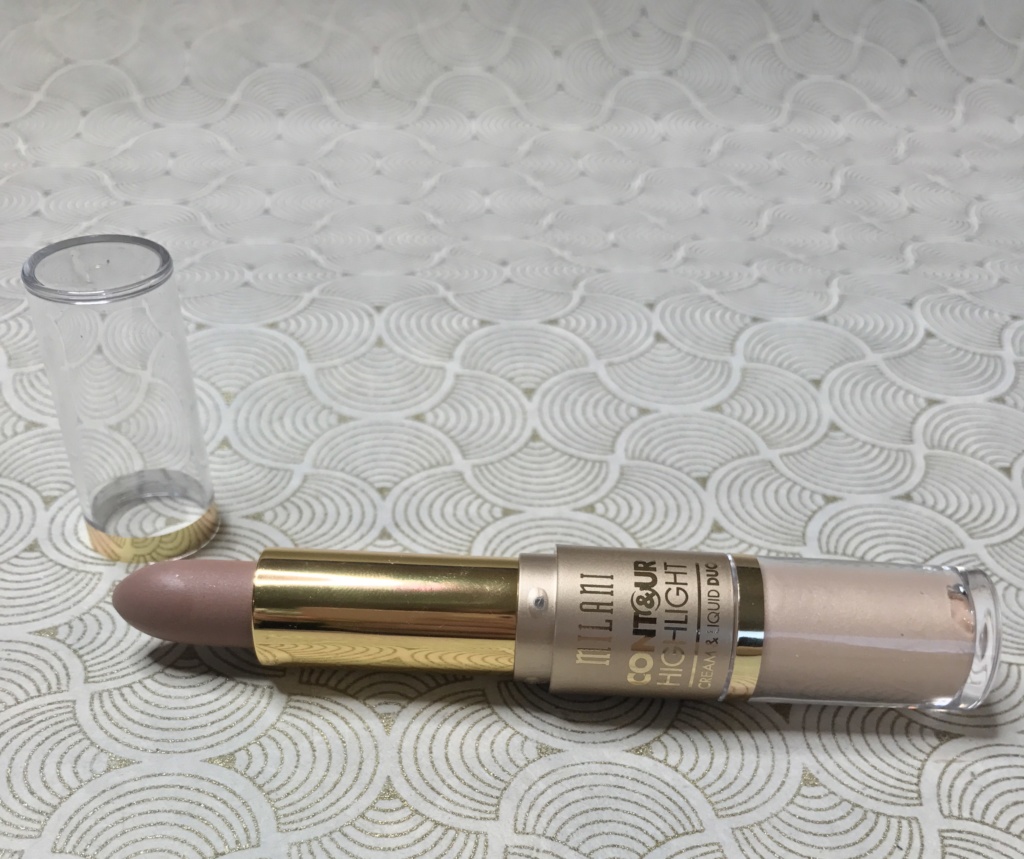 The contour stick blends like a dream with a brush. I just drew a few lines around my face and under my cheekbones and blended it out with a small buffing brush. I tried to blend it with a beauty blender, but I didn't care for the results as much. Brushes just seemed to work better. The tone is perfect, not too gray, but just cool-toned enough to cast a shadow on the face.
The liquid highlighter comes with a doe foot applicator. I dotted the product directly on my face and blended it out with a stippling brush one day and a beauty blender the next. They both worked equally well. I also really enjoyed putting some of the highlighter on the back on my hand and then dabbing it with a beauty blender and applying to the high points of my cheek. This gave me the most healthy, natural glow that almost didn't even look like I was wearing highlighter.
As you can see below, the liquid highlighter on the left has more of a gold tone than the Strobelight Powder. But it still works on my fair skin because the gold isn't brassy toned.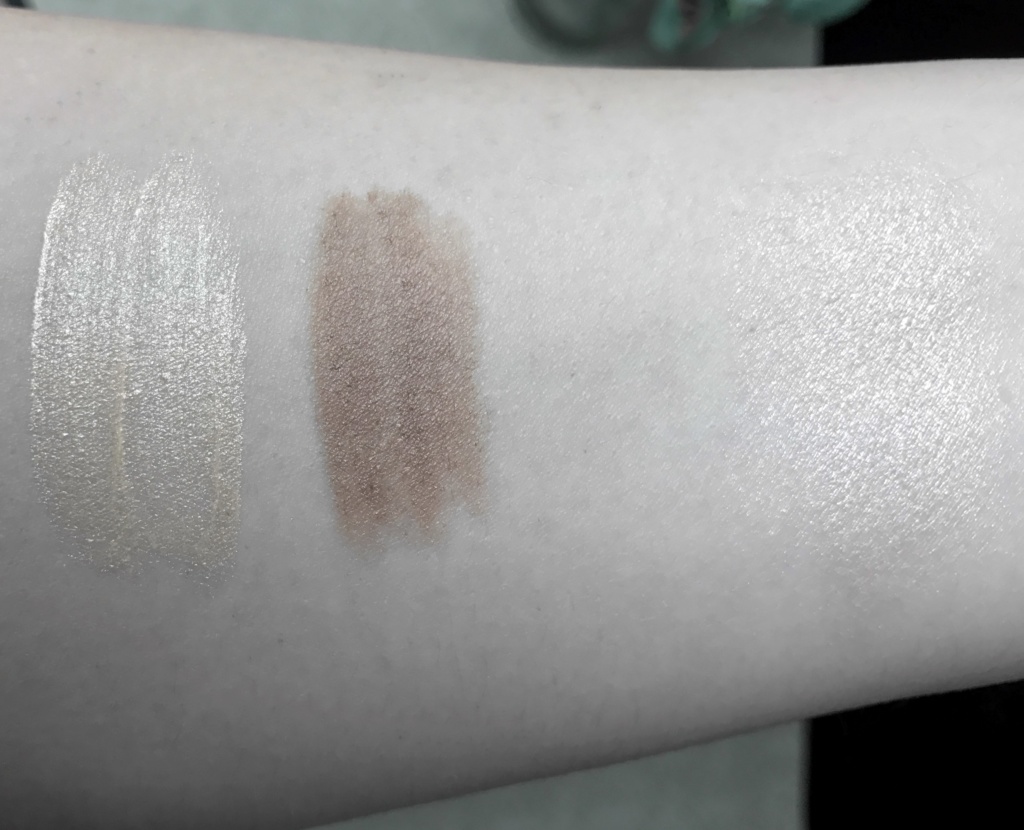 I think that if you like cream/liquid products, you will love this. In general, I don't wear a lot of cream or liquid products, even from high-end brands. It's not that I don't have several in my collection that I like. I do. But I always seem to powder my face before I remember I have liquid/creams to use. (Does anyone else do that or is it just me?)
Milani Prep + Set + Glow Illuminating Transparent Powder
Milani did such a good job on this Illuminating pressed powder! I tried their normal pressed Transparent Powder last year and was just kind of "meh." But this new formula is fantastic. It is very finely milled and unlike so many drugstore illuminating powder, there are no glitter or shimmer particles. And yet, this powder also gives a very slight glow to the face. No matter how much I applied it never looked cakey. I even went so far as to apply it at the end of the day when my face was looking shiny and it definitely took away from the shine on my face without making me matte and flat.
It's always difficult to show face powders in an image, especially when they don't show up "powdery" on the skin. I feel like I may need to film a small video for you truly appreciate how pretty this powder is. It doesn't have a white cast to it, so my gut reaction is that this would work well for many skin tones.
Milani Make It Last Setting Spray
First of all, the manufacturer who made the pump for this setting spray needs an award. This spray is so fine and even! It's probably one of the best spray nozzles on the market. Nothing annoys me more than a setting spray that spits little globs everywhere.
In addition to actually doing a great job of making my makeup last longer, it also has some very nice skincare ingredients. Niacinamide (Vitamin B3) is the third ingredient in the formula and help to visibly improve the appearance of enlarged pores, uneven skin tone, fine lines and dullness. Another fantastic skin care ingredient is Pseudoalteromonas Ferment Extract which is a peptide that used in many anti-aging products. They have also included watermelon fruit extract that is fantastic antioxidant.
My only complaint with this formula is that they have added fragrance. And while I very much enjoy the light, fresh scent of this product, I know that many people with sensitive struggle with fragrance.
All in all, I think this is my favorite setting spray at the drugstore.
Milani Prime Light Face Primer
Now we come to the last product from the spring launch that I've tried. And unfortunately, it's not my favorite. When I first used this, I thought I had an exact dupe of the Mac Strobe Cream. It blended easily on my face and used my favorite foundation (Urban Decay Naked Skin). I was very pleased by how everything sat on my skin; I had a nice glow, but wasn't shiny.
Then I went outside and looked in a mirror and HOLY GLITTER BATMAN! It was everywhere. I've tried to capture the glitter in a picture below which is tough. But trust me when I say, I had little flecks of glitter all over my face.
The glitter is clearly coming from the ingredient mica. Ironically, mica is the first ingredient in the Milani Strobelight highlighter that I love so much. However, while the highlighter is super finely milled mica, this just seems to be a chunky glitter. This would have been an AMAZING primer if they had just used a differently milled mica. Here's hoping they take some feedback from customers and adjust this in the future.